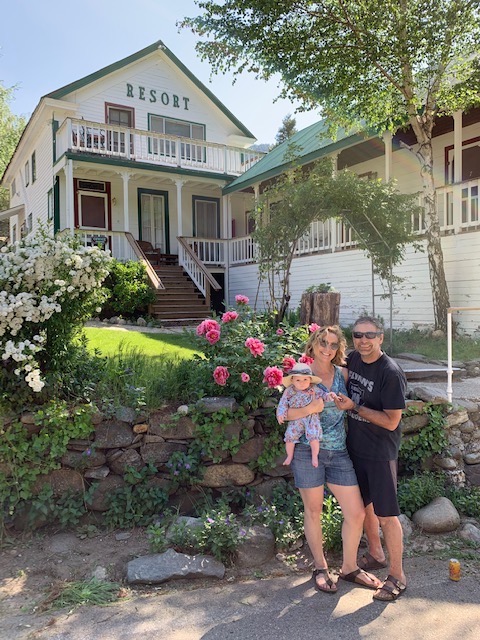 The Owners
Downieville River Inn is owned by Michael (Mike) and Teresa (Tree) Taylor. They became the new owners in May of 2019. The Taylor family have been visitors to the Sierra County area for over 50 years. They became residents of Downieville in 2015 with Teresa teaching at the Downieville School for a couple years, prior to retiring. Mike has been a director for the Downieville Public Utility District (DPUD) for several years, a member of the Downieville Improvement Group (DIG), Treasurer for Sierra County Chamber  and the chairperson for the annual Downieville Cleanup Day and Mountain Brewfest. Teresa is a member of the Downieville School Site Council and Downieville Firewise committee.

Mike and Tree love the Sierra and are enthusiastic about sharing their local knowledge of the area. After you've tried out the excellent local mountain biking, hiking, trout fishing, river rafting, gold panning, or other activities, they can suggest local restaurants or other evening activities.

Many improvements have been made and are planned for the Inn. Mountain bikers are welcome to leave their cars here on the last day of their visit, go for a ride, and use the private bathroom and shower in the sauna area of the inn, to get refreshed before their journey home.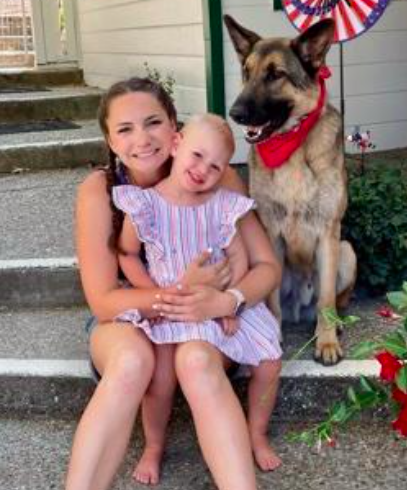 The Managers
Downieville River Inn is managed by Madeline Taylor-Fadden and her daughter Sequoia (Sese).  The two live on premise at the Inn and are outdoor enthusiasts.  Madeline grew up in Roseville, graduate of Del Oro High School and is the youngest daughter of Michael and Teresa Taylor. 
Madeline and Sequoia round out their family with their rescued German Shepherd, Gunner.

Madeline & Sequoia look forward to your visit and making your stay a pleasant and enjoyable experience.